10-06-2019 08:00
Rain Storms Seeking Out Chiefs, Colts Contest This Weekend
by WIll Strome | 10-06-2019 08:00
Rain is headed straight for Kansas City on Saturday and expect those showers to continue soaking into Sunday's showdown. Sunday night's national broadcast between the Kansas City Chiefs (4-0) and the Indianapolis Colts (2-2) could feature plenty of points as well as lingering rain storms that might roll over from Saturday.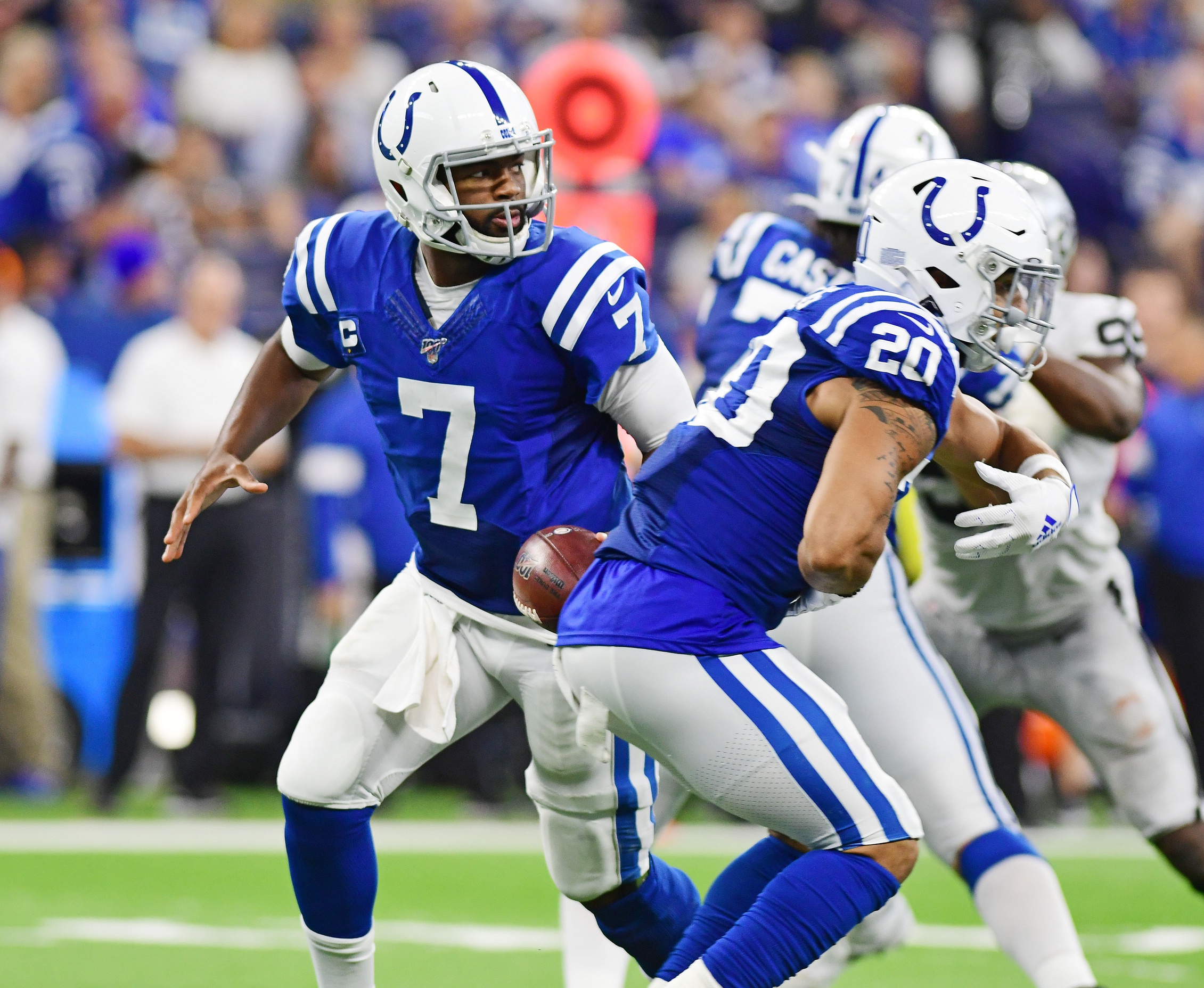 Jacoby Brissett. Photo courtesy of USA Today.
According to NFLWeather.com, mostly cloudy skies are in the all day forecast but by the second half thankfully the chance of precipitation finally drops to zero. However, with rain still a possibility throughout the day, a dry forecast isn't out of the question just yet.
The Chiefs are extremely tough to beat in Arrowhead Stadium when rain makes an appearance. Since 2010, KC is 6-0 at home in the rain and in four of those soggy matchups managed to score at least 30 points of more. Mother Nature doesn't seem to slow this offense down too much.
The Colts play their home games in a dome but the way the offense is built, Indy shouldn't have too much trouble handling the unfavorable elements. Running back Marlon Mack averages 18 carries per game and will easily handle over 20 if the Colts can keep this game close. Quarterback Jacoby Brissett has averaged over 41 passing attempts per game over his last two outings and will have no issues picking apart a weak KC defense, especially if T.Y. Hilton is healthy enough to go.
According to NFLWeather.com Historical Analytics, Indianapolis is 0-4 in the rain since 2014 but three of those four games were determined by a touchdown or less. Patrick Mahomes and company don't turn the ball over very often, but if somehow the Colts can win the turnover battle, then maybe the weather will get the best of the league's best.