09-19-2019 18:00
Ravens, Rain Both Bound For KC Sunday
by Will Strome | 09-19-2019 18:00
If opposing defenses can't slow down Patrick Mahomes and the Chiefs' high octane offense, then maybe the rain can.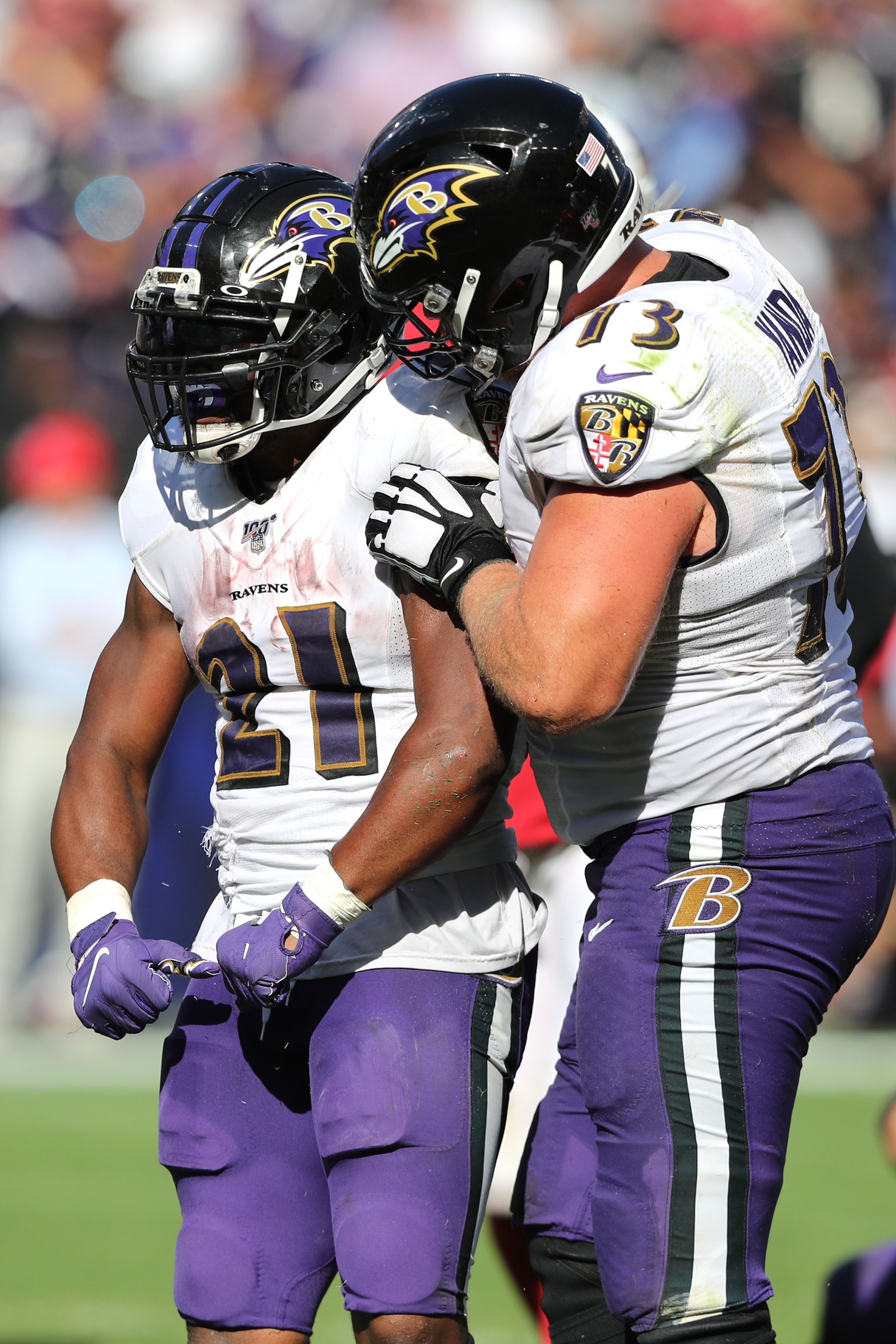 Patrick Mahomes. Photo courtesy of USA Today.
Sunday's heavyweight bout between the Kansas City Chiefs (2-0) and the Baltimore Ravens (2-0) likely won't be the high scoring shootout fans were hoping for. Instead, Mother Nature's cameo appearance could turn this slugfest into a muddy slopfest.
According to NFLWeather.com, partly cloudy skies are expected throughout the day but late morning showers could linger into the early afternoon. As of Wednesday, the precipitation percentage at kickoff is currently 44% but with rain on the weekend forecast arriving as early as Friday, there's a chance the greater Kansas City area could be blanketed by rain until early next week.
Kansas City has won four of its last five rain games with the most recent being a 30-14 win over Jacksonville last October Mahomes finished the damp outing completing 22-of-38 attempts for 313 yards, one rushing touchdown and two interceptions. Travis Kelce saw his regular share of targets and will continue to see the same in this matchup but it will be Sammy Watkins as his #1 wideout. As for the rushing attack, KC ran the ball 30 times last rain game and the same should be expected in this one.
Baltimore is a team that's built for the rain. The Ravens have a rock solid defense and a bruising ground game, with the newest addition being veteran Mark Ingram. But the surprise of the season has been the man under center, Lamar Jackson. The former Louisville Cardinals gunslinger is a threat through the air and with his feet. With weather a factor, Jackson could be the difference maker.
The Chiefs might be favorites at Arrowhead, but don't count out Baltimore. According to the NFLWeather.com Historical Analytics, the Ravens have won their last five straight rain games dating back to December 2013.