11-22-2019 07:00
Cowboys, Prescott Won't Be Protected From The Frigid New England Rain
by Will Strome | 11-22-2019 07:00
With both sides sitting atop their respective divisions, every set of football-loving American eyeballs will be glued to the Dallas Cowboys and New England Patriots heavyweight bout this weekend. Come game time, there's no question the stands in Foxborough will be rowdy and rocking. Those same stands will also be drenched in a torrential downpour.
Sunday features a massive matchup between two storied franchises who could genuinely meet again in the Super Bowl this season. But I'll guarantee you, if these two meet again, the playing conditions will be much more playable.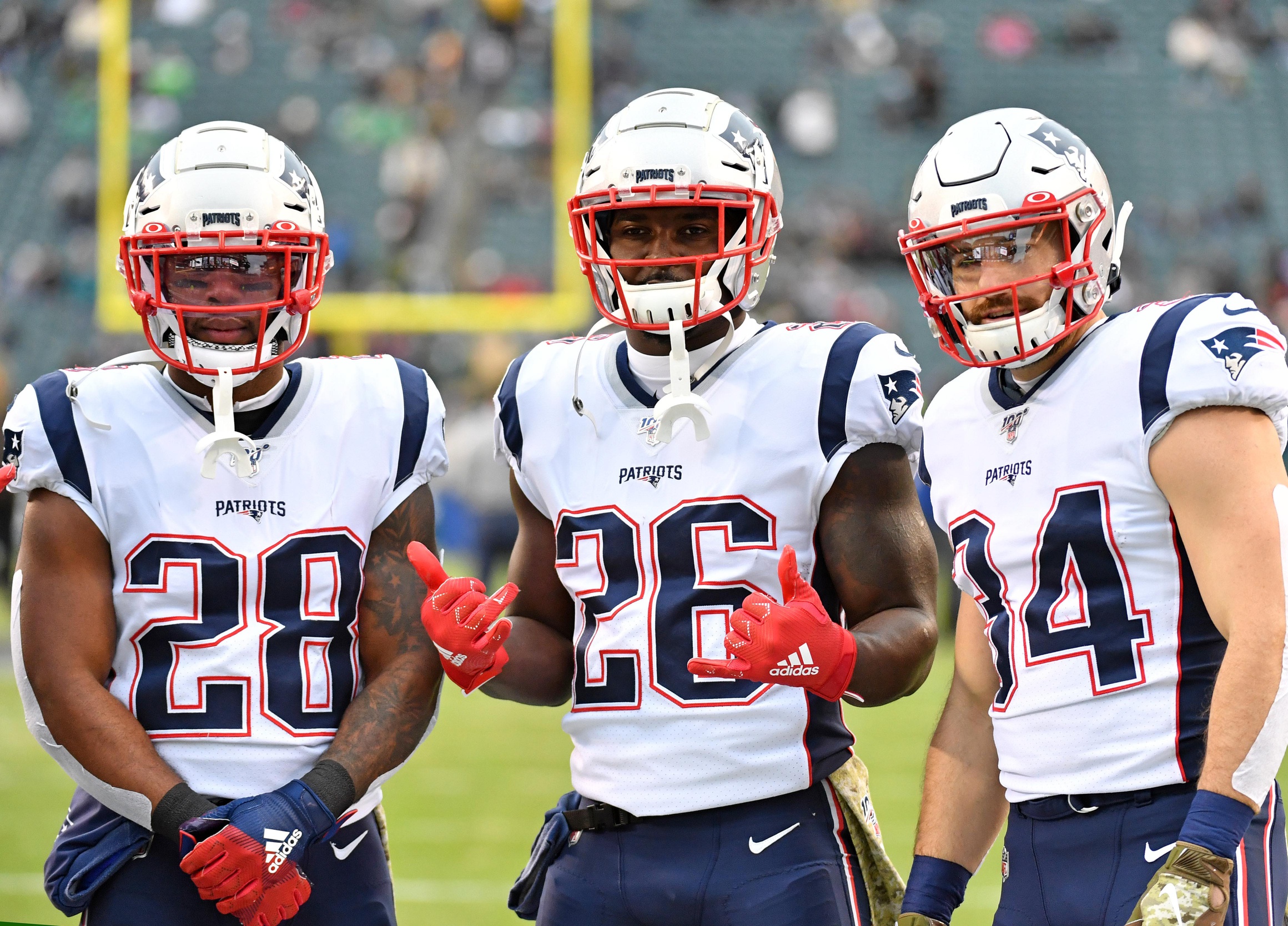 NE Patriots. Photo courtesy of USA Today.
According to NFLWeather.com, a drizzle is expected all day Sunday with game time temperatures lingering in the high-30s. The precipitation percentage does take a dip as the game goes on, however, the lowest it drops is only 26% by the fourth quarter. As of Thursday,the likelihood of rain come kickoff is nearly 60%. With a constant wind swirling around 10-12 mph through the entirety of the game, and a tireless drizzle descending from above, the chances for a handful of turnovers will go up significantly.
The New England Patriots (9-1) returned to winning ways last weekend after narrowly escaping the Eagles on the road, 17-10. Despite the cold temps, and Tom Brady not throwing a touchdown, Bill Belichick's men still pulled out the win. Clearly the wind and cold didn't force NE to make changes to the game plan, as Brady still made 47 passing attempts for over 200 yards.
If the rain does happen to hurt the passing attack, Brady has plenty of options in his backfield to lean on. For example, if the drizzle turns into a downpour, the bruising back Belichick likes to use between the tackles, Sony Michel, could see the bulk of touches.
In the short passing game, rain or shine, James White will be utilized early and often. As for receivers though, Julian Edelman, Mohamed Sanu and Phillip Dorsett are all listed as questionable so there is no guarantee any will be available for Sunday night's showdown. However, Edelman is the most likely to be good to go given he was a limited participant in Thursday's practice.
For a team that plays it's game indoors, the Dallas Cowboys (6-4) can handle the natural elements just fine.
According to NFLWeather.com Historical Analytics, Dallas is 2-2 in their last four rain games and averaged just under 20 points per game.
Quarterback Dak Prescott has experienced a topsy-turvy season thus far and given it's a contract year for him, what better way to prove to your boss that you're worth the big bucks than to storm into Gillette Stadium and stun the Patriots.
But if Dallas has any intention of doing so, they'll need to get Ezekiel Elliott rolling against the Pats stout defense. If Zeke gets going, he'll open up the entire offense nicely for his young QB.