09-06-2019 08:00
Hurricane Season Kicks Off NFL Week One
by Will Strome | 09-06-2019 08:00
The off-season clouds have parted and a new NFL season is upon us. However, week one may feature some potential storm clouds given that Hurricane Dorian continues to wreak havoc along the east coast. And that will mean a handful of games along the Atlantic Coast could be impacted. Opening weekend features three Florida teams at home with humidity expected in all three.
The
Jacksonville Jaguars host the Kansas City Chiefs
on Sunday afternoon with temperatures hovering in the low-90s. According to
NFLWeather.com
, the temperature won't fluctuate too much over the course of the game but the thick humidity will make it feel more like mid-to-low 100s. A healthy Leonard Fournette lining up behind newly-acquired Nick Foles under center will hopefully provide a jolt to the
Jaguars
offense and let's hope it does or
Kansas City
will steamroll the hosts; like they did most teams last season.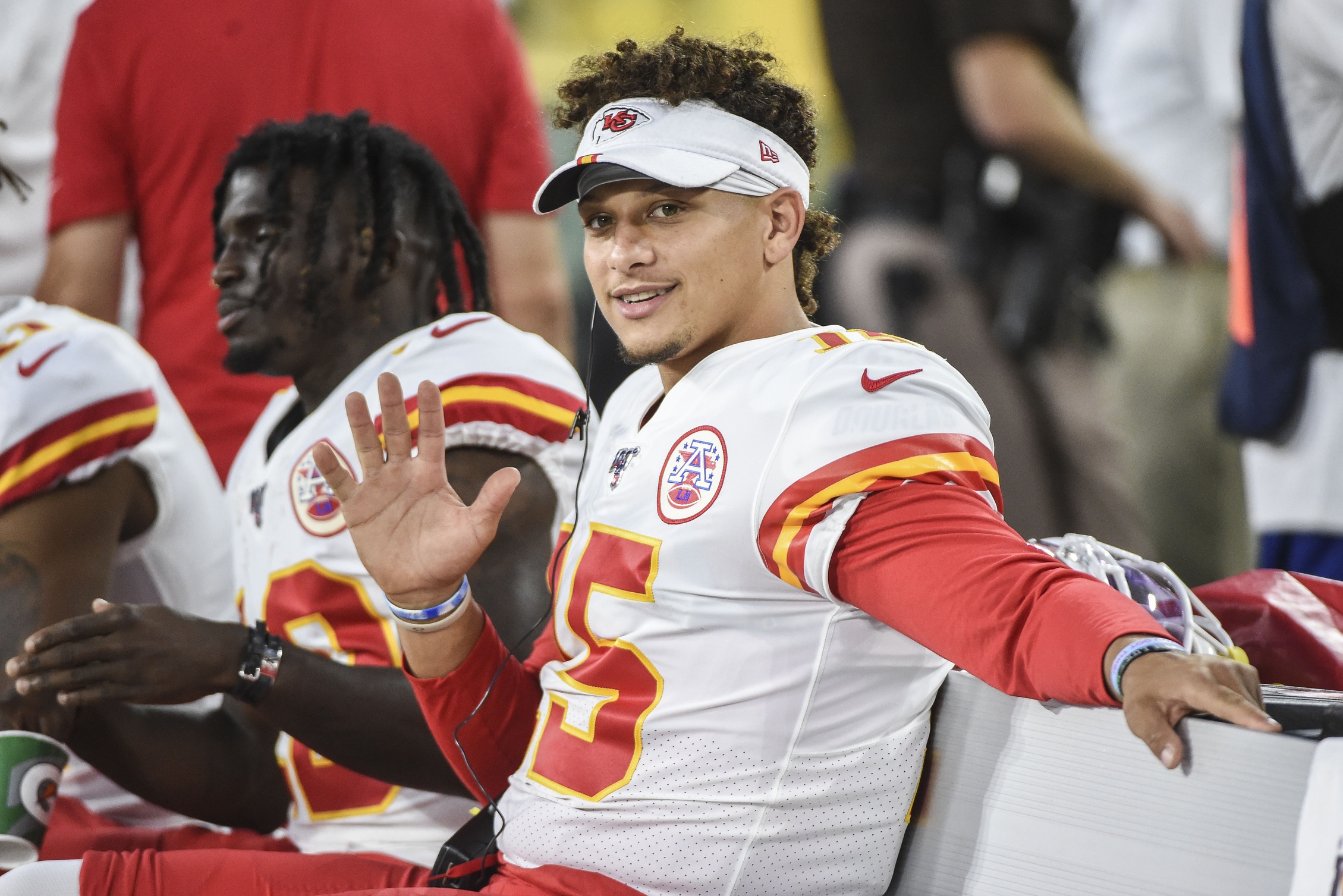 Patrick Mahomes. Photo courtesy of USA Today.
In Miami, the humidity will be in full force for the Dolphins home opener against the Baltimore Ravens Here's another matchup with a game time temp of 90-91 but the humidity will make it feel like 102. Baltimore ended its season on a low last year, but with Lamar Jackson starting to open the season, it almost seems like a new era. Especially with newcomer Mark Ingram in the backfield who will get plenty of touches in the Florida heat on Sunday.
Like the other two Floridian cities, Tampa Bay will avoid the rain from the storm but not the lingering heat. The humidity won't nearly be as bad as in Jacksonville or Miami, but it will definitely be in attendance. The Buccaneers host the San Francisco 49ers with a healthy Jimmy Garoppolo back running the SF offense.
The Carolina Panthers also have a home game but are hoping Hurricane Dorian will have moved along by Sunday. The hurricane was expected to hit the coast on Thursday, with North and South Carolina issuing storm surge warnings. With bad weather currently unlikely, clear skies look like the case for the Panthers opener against the NFC champion Los Angeles Rams.
One surprising matchup that might be impacted by the storm is the Sunday night showdown between the defending World Champion New England Patriots hosting the Pittsburgh Steelers Over the course of the weekend, the storm will push north and may even impact the greater Boston-area by Sunday evening. As of now, NFLWeather.com is reporting possible drizzle later in the day. This matchup is definitely worth keeping tabs on.