10-12-2019 09:00
Northeastern Storms May Cool Down Dak, Cowboys in New York
by Will Strome | 10-12-2019 09:00
Winter weather is creeping in and even though it's not snow, chilly precipitation is headed straight for the Big Apple this weekend.
The New York Jets (0-4) have been anxiously awaiting the return of their young quarterback, Sam Darnold, who is making his first start since his spell with mononeucleosis. What the struggling Jets have not been anxiously awaiting is rain all weekend just in time for the Dallas Cowboys (3-2) to come to town.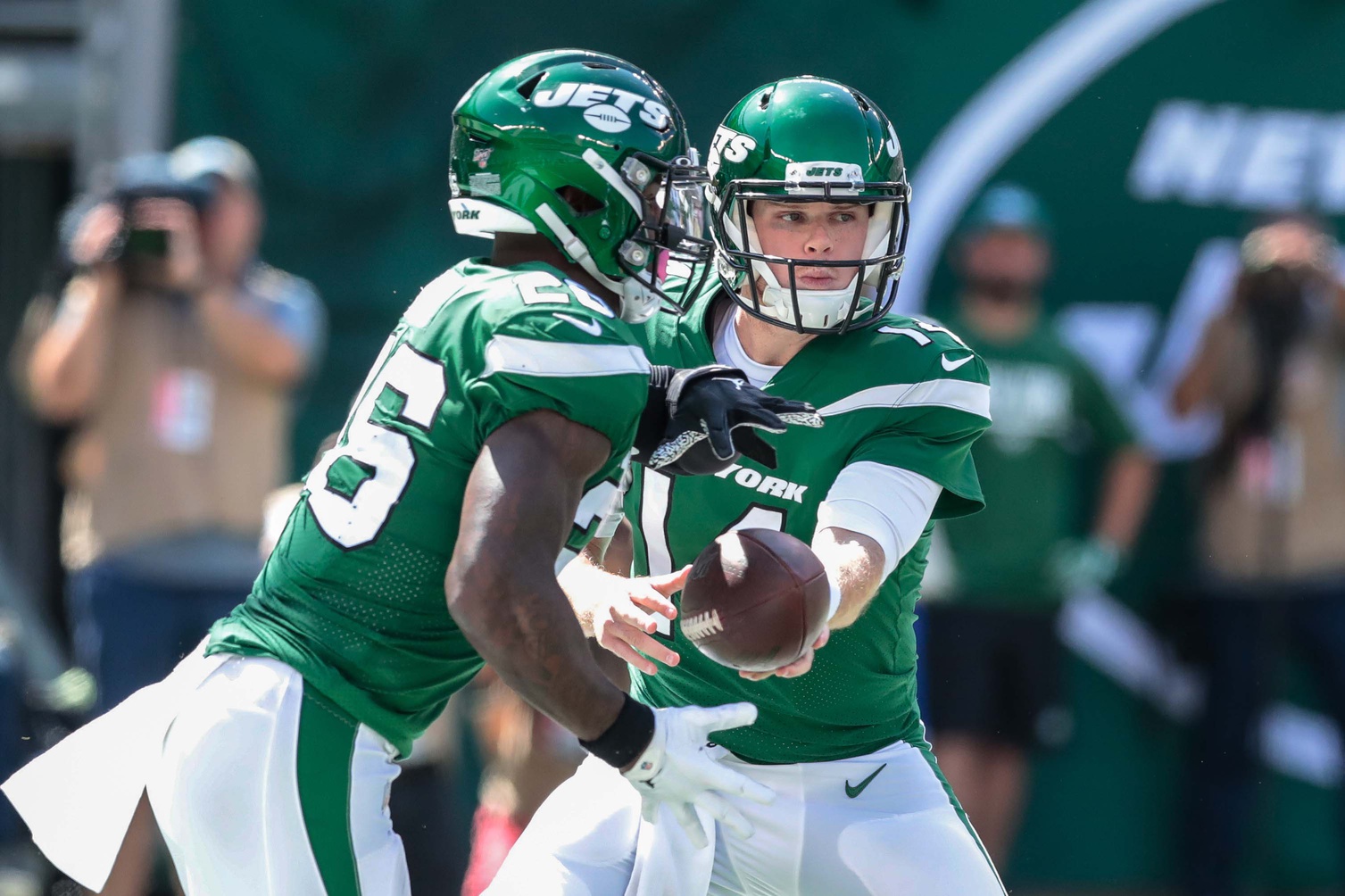 Sam Darnold. Photo courtesy of USA Today.
According to NFLWEATHER.com, clouds are expected all day Sunday with only a chance of rain. However, heavy rains are in the area all day Saturday and could easily last longer than a day. The heavy winds should die down by Saturday but the forecast for gameday is looking more and more iffy by the minute.
Not only will the return of Darnold be helpful to the NY Jets lowly offense, but the rain may actually have a positive impact. The Jets have not taken a ton of deep shots downfield and have stuck to a short passing game, predominantly to Le'Veon Bell. This plan of attack is perfect for poor weather matchups. The Jets are 3-6 in rain games since 2009 and 1-2 at home.
If Darnold drops back frequently, this is an opportunity for Robby Anderson and Jamison Crowder to finally have a breakout game. Regardless of whether the weather is good or bad at Metlife Stadium it's first and foremost the Lev Bell show in NY. There's no question he'll get his touches, even if the Jets are trailing.
According to NFLWEATHER.com Historical Analytics, Dallas is 2-2 in the rain since 2011. The last time the Dallas Cowboys played in the rain on the road, the offense managed to rack up 33 points. Pretty good for a team that plays their games indoors.
With a mobile QB in Dak Prescott and the bruising running style of Ezekiel Elliott, the 'Boys are built for the rain. Especially since they have one of the best offensive lines in the game.
Dallas should easily handle Darnold's hapless Jets but Mother Nature could seriously derail the Texan team's game plan. Let's not forget how close the Nick Faulk-led Jets hung with the New England Patriots a few weeks ago. This game is far from an easy win for the Cowboys.