09-28-2019 22:00
Bears Brace for Vikings and Thunderstorms
by Wil Strome | 09-28-2019 22:00
Fall is here and the Midwest is currently experiencing the harsh reality of it. Illinois has been hit hard with heavy rains over the last few days and there is a good chance the terrible weather will linger around just long enough to impact a classic NFC North rivalry when the Chicago Bears (2-1) host the Minnesota Vikings (2-1).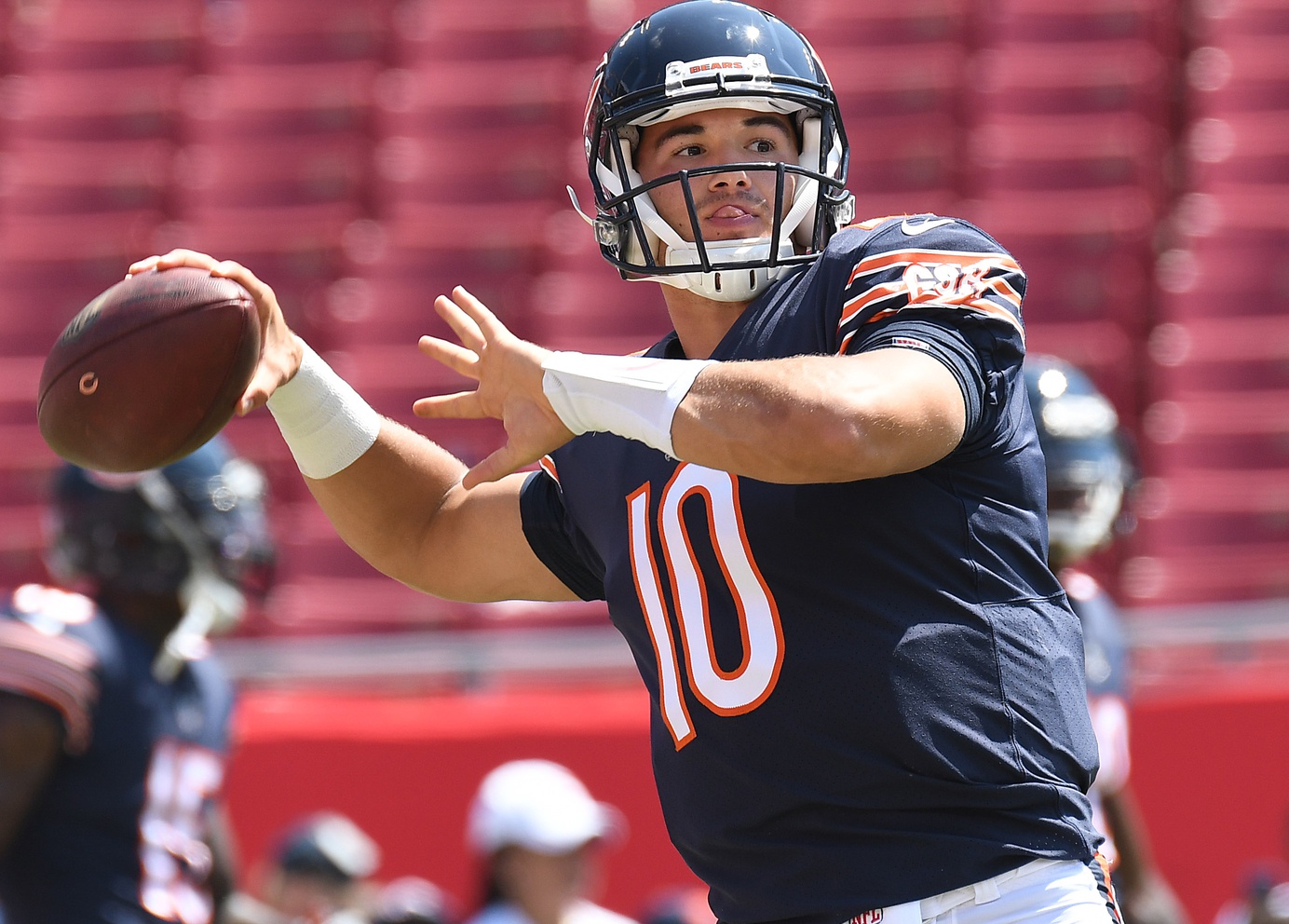 Mitch Trubisky. Photo courtesy of USA Today.
According to NFLWeather.com, the Windy City will be partly cloudy all day with the chance of precipitation slowly decreasing over the course of the day. However, flood warnings were in full effect around the greater Chicago area on Friday and are still in effect into at least Saturday. Scattered thunderstorms are expected early Sunday so hopefully a later kickoff time of 4:25 p.m. ET will help to avoid the heavy rains.
Minnesota doesn't have too many rain games under their belts over the recent years and are only 1-1 since 2013. Rain or shine though, running back Dalvin Cook will be the workhorse, in both the rushing and passing game. Quarterback Kirk Cousins, when under pressure, will likely check down to Cook or his reliable tight end Kyle Rudolph.
Unless the rain turns into a torrential downpour, wideout Adam Thielen will still see his fair share of targets. Stefan Diggs is the wildcard who could either be eliminated by the Bears stellar defense or ultimately be the difference maker on a rainy day.
According to NFLWeather.com Historical Analytics, Chicago is 4-4 in rain games since 2013 but only 1-4 over their last five including three straight losses.
During the Bears' last rain game quarterback Mitch Trubisky still dropped back 43 times and threw for over 300 yards and a touchdown so bad weather won't deter Chicago from opening up Matt Nagy's offense. With Taylor Gabriel dinged up, Allen Robinson should see the majority of targets.
It's easy to assume the Bears are a heavy favorite at home, but with heavy rains in the Sunday forecast, anything can happen. There's a good chance Minnesota can keep this one close and close games typically favor the underdog.