10-26-2016 16:00
Buffalo Bills Go For 2; Attempt Season Sweep of the New England Patriots
by Will Strome, Columnist, NFLWeather.com | 10-26-2016 16:00
Fall is officially in full force in scenic, upstate New York but locals in Buffalo won't be braving the rain on Sunday to see the leaves change. Bills fans will be raining down insults on Tom Brady when the heated-rival Patriots storm into town for a damp, divisional clash.
According to NFLWeather.com, rain is possible throughout the entire afternoon in Buffalo with a light wind of 10-12 mph as well. Temperatures inside Ralph Wilson Stadium will be in the mid-50s for this bitter AFC East rivalry. We've seen a number of muddy playing fields already this season but traction won't be an issue on the Bills' Astroturf surface.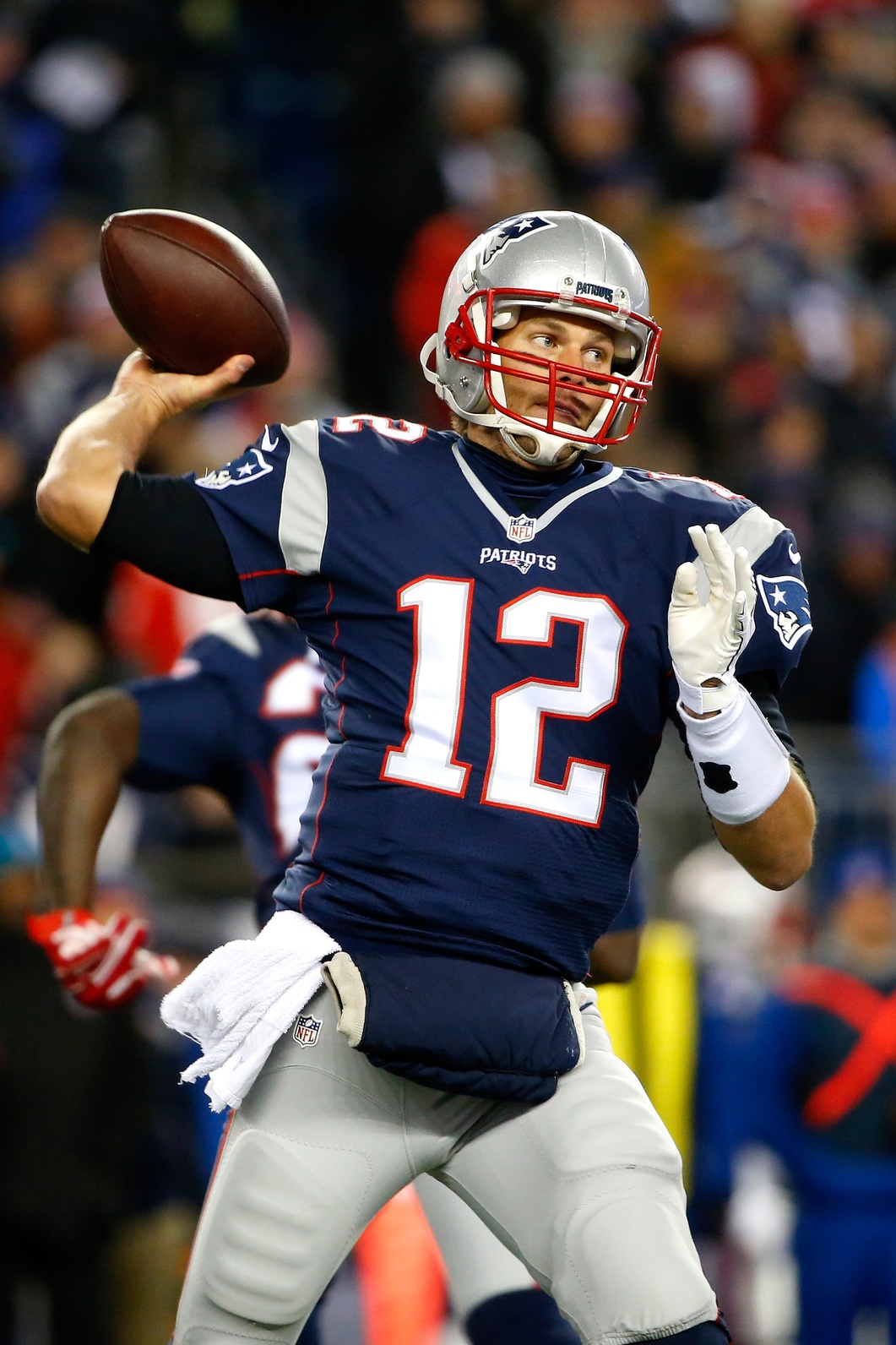 Tom Bradyy. Photo courtesy of USA Today.
In 2013, New England beat up Buffalo in a rain game, 34-20, at home in late December. The Pats focused heavily on the rushing attack, racking up well over 40 carries between five different players and totaling roughly 200 total rushing yards. But that hasn't always been New England's game plan for big games in crummy conditions.
It's easy to assume Tom Brady carries the Patriots' offense. In rain games, that's not always the case. For example, Brady averaged 39 passing attempts per game last season. Over his last six rain games, he's only dropped back 30+ times twice. But that doesn't slow down the offense, averaging 33 points per game over that span. Expect Brady to spread the ball around the field, honing in on Gronkowski in the red zone. Well, that's if the NFL's top bruising short yardage back, LaGarrette Blount, doesn't hog all the goal line action.
The Patriots (6-1) in rain games are almost unbeatable. Well, they actually have been for over four years, dating back to a 24-23 loss in 2012 to Seattle in a drizzle. Since then, they've been a flawless 5-0. According to NFLWeather.com Historical Analytics, the Pats are 8-2 in rain games since 2009 and 6-0 at home during that stretch.
Buffalo (4-3) has been a thorn in New England's side over the last few meetings, splitting the series 2-2 dating back to December 2014. But when it comes to battling the elements, the Bills have been extremely weak, posting a 3-6 record in rain games since 2010. To make matters worse, the Bills haven't even won a game in the rain since 2013.
Not having LeSean McCoy at full health last week in Miami was a massive blow to the offense. Shady is expected to be back against the Pats but without the shifty RB, Buffalo will struggle mightily against a New England defense that, on average this season, has surrendered just over 15 points per game. Averaging only 18.5 points per rain game since '10, it's up to McCoy and Tyrod Taylor to make some big plays on the fly in order to pull off the unfathomable season sweep of New England.
With Tom Terrific back under center, it's tough to find a more dominant and Super Bowl-worthy team in the league right now than New England. But the only team to down the Pats, thus far, this year has been Buffalo. An AFC East upset could just as easily be in the forecast as storm clouds on Sunday.