09-25-2015 21:00
Carolina Rain: A Field Day for Cam Newton and the Panthers
by Will Strome, NFLWeather.com | 09-25-2015 21:00
Charlotte is expecting plenty of southern storms over the weekend, both before and leading up to Sunday's NFC South Divisional matchup when Cam Newton and the Panthers host what will be a Drew Brees-less New Orleans Saints.
According to NFLWeather.com, light rains will be in the area come kickoff but scattered showers on Saturday could really make for a muddy afternoon. Roughly 5mph of wind shouldn't be much of a factor, but. if the drizzle turns into a downpour, Sunday's game will get incredibly sloppy on Bank of America Stadium's grass surface.
In 2013, these two went head-to-head in the Carolina rain when Cam Newton led a fourth quarter comeback. Newton hit Domenik Hixon in the endzone with 23 seconds left to win the game, 17-13, and clinch the team's first playoff berth since 2008.
Given, the stakes aren't quite as high this time around, but Cam and company are aiming for a 3-0 start to the season against a Saints side that just suffered an embarrassing loss at home to last season's bottom-feeding Tampa Bay Buccaneers. Without Drew Brees, who according to NESN will be replaced by Luke McCown, Sunday afternoon does not look bright for New Orleans, rain or shine.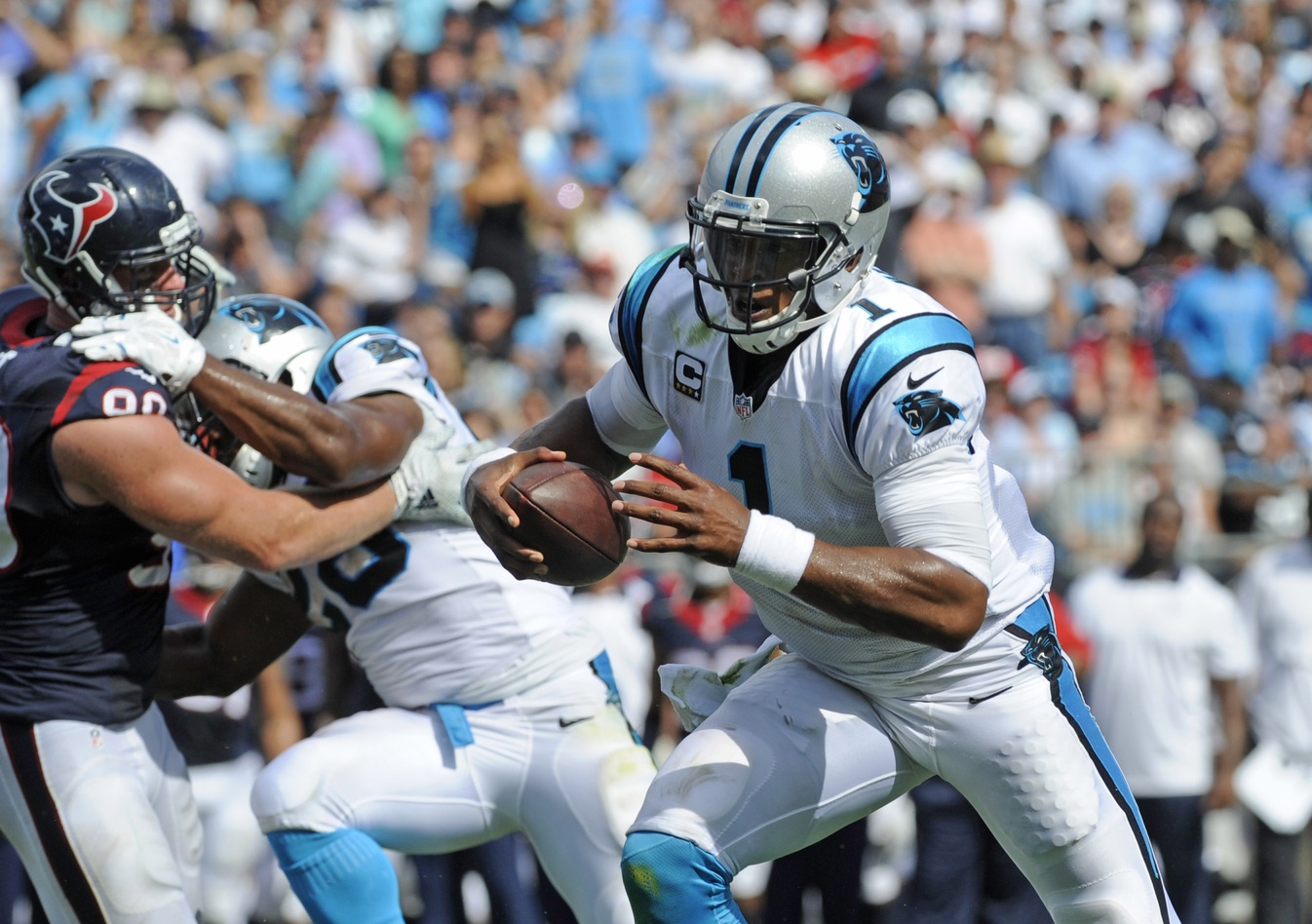 Cam Newton. Photo courtesy of USA Today
Even with a healthy Brees, the Saints have plenty of reasons to worry. According to the NFLWeather.com Historical Analytics, over the last three seasons the Panthers are 2-1 in rain games and 1-0 at home. In those three matchups, the Carolina defense held opponents to only 13 points per game.
Offensively, Cam Newton has not quite been the stud we'd expect him to be in poor weather matchups with an interception in all three outings. In the win over New Orleans, he was 13-of-22 for 181 yards with one touchdown and one pick. However, in the previous two rain games prior to the Saints matchup, Cam had well over 30 passing attempts (33, 38) but recorded a dismal average QBR of 34.75.
Surprisingly, the pervious game plans haven't really called for him to utilize his running ability. He tallied seven carries for 51 yards against Miami in 2013 but ran the ball five times or less in all other rain games. Only once since 2012 has Carolina rushed the ball more than 20 times. As expected, Jonathon Stewart will get the bulk of the Panthers carries.
New Orleans, on the other hand, is 0-3 in weather-impacted games since 2012 with a stagnant offense that's averaged 18 points per game, well below what's expected of that high-octane aerial attack. Defensively, the Saints surrender over 30 points per game and roughly 150 yards rushing. This is already a unit that ranks 25th overall in total defense and will likely continue their early season struggles on a damp Carolina grass field.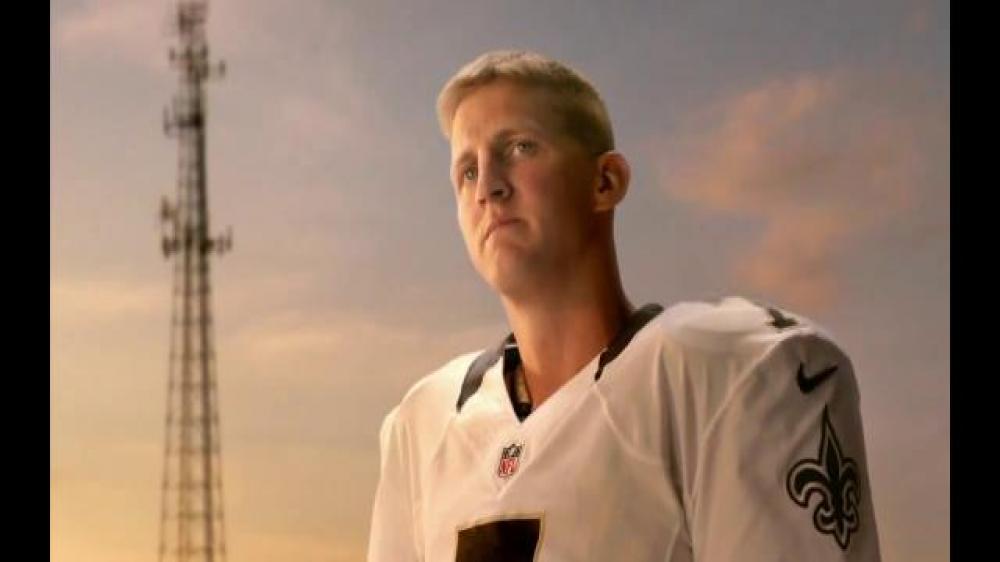 Luke McCown. Photo courtesy of the phone company.
Offensively, New Orleans will look to take the pressure off McCown with a heavy dose of Marc Ingram and C.J. Spiller with Spiller expected to be on the receiving end of short swing passes and screens. When these two teams clashed in the rain previously, Marques Colston was the Saints' top target with five receptions while tight end Greg Olson was Cam's primary option with four receptions off of eight targets.
Fans should never write off New Orleans but it's hard to see them slowing down a Carolina team with plenty of momentum heading into Sunday's storm. So what was the name of that back-up Quarterback in those telephone commercials?.....Perhaps McCown is just the shot in the arm that the Saints need. They should give him a chance.